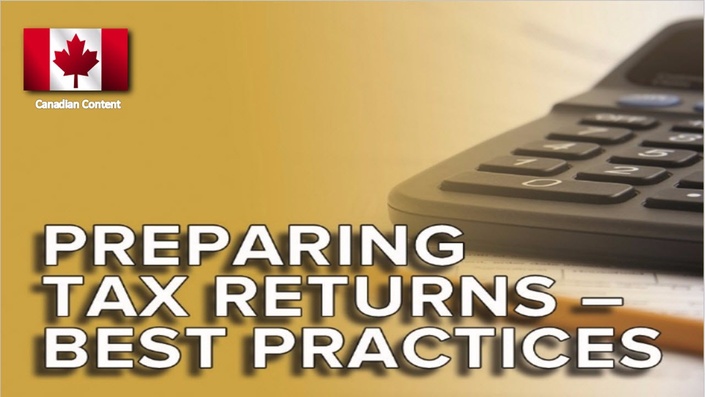 Preparing Tax Returns Start to Finish - Best Practices - Intermediate Course
Resource for Running a Personal Tax Practice - Regular Price - $399
CURRENT PROMOTION - ONLY $229
REGULAR PRICE - $399
All future updates are included in this one time fee - The course is updated annually at no additional charge to students

** 2021 T1 UPDATE - AVAILABLE NOW **

USE IT AS A VALUABLE TAX RESOURCE ALL YEAR ROUND - THE INSTRUCTIONAL APPROACH USED IN THIS COURSE IS EVERGREEN. WE TEACH YOU ABOUT THE PERSONAL TAX PREPARATION PROCESS REGARDLESS OF THE YEAR YOU ARE PREPARING.
CPD HOURS FOR THIS COURSE - 15 VERIFIABLE HOURS FOR CPA CPD PURPOSES
SCROLL DOWN THIS PAGE TO SEE THE FULL CURRICULUM (CLICK THE DOWN ARROW TO EXPAND THE BOX) & WATCH SAMPLES OF VIDEO TUTORIALS

Are you considering a career in personal tax preparation? Perhaps you are a bookkeeper or financial advisor looking for ways to supplement your income. Or are you a CPA or other professional accountant looking to start your own practice? Well, this course was developed with you in mind.
Personal tax study is a lot like becoming a chef. In our introductory tax course, we taught you the concepts and rules related to income, deductions and personal tax credits. Those are like the chef's ingredients. Now in this "Best Practices" course, we are going to use those ingredients to create various dishes – tax returns for the real-world Canadian you will encounter in practice. Not only will we be looking at common situations, I'll also show you real world examples of the reports and documents you will come across.
This course is broken down into 10 modules (plus an additional 2 bonus modules) divided into 3 sections and is intended to help you through the process of preparing a tax return from start to finish. Many students in the introductory tax course have approached me for guidance and advice on dealing with the everyday, real-world problems, issues and questions they have faced in working in a tax preparation profession.
I put this course together to help build your confidence and alleviate some of the stress in working in a busy tax preparation office during the tax season and dealing with clients. If you are considering starting a practice and charging clients for preparing and filing their tax returns, then this course is developed to help you run a smooth practice.
In the first section, I will provide you with a system or blueprint you can use to prepare tax returns. You can look over the shoulder of a partner & tax practitioner that has been preparing tax returns for 20 years and follow exactly what I do on all the tax files that come across my desk. For those of you looking to start your own practice, I review the e-file registration process and the critical forms you will need to make sure you stay "on-side" with the Canada Revenue Agency. If you decide to register for e-filing, a CRA agent may call you to gauge whether you know and understand these forms before issuing you an e-file license,
The second section explores the commonly encountered situations you will come across when preparing returns for families, students, investors, rental property owners, business owners and seniors. We also go over numerous strategies and tactics to help clients in these categories to help them in their tax planning and help you become a valued advisor.
In the third section, I give you some practical advice on completing the tax return process and ultimately dealing with the Canada Revenue Agency (CRA) as part of the tax preparation process. I will go over the structure you must follow on how to deal with CRA on discrepancies and disagreements.
BONUS MODULES - Also included in this course as a bonus are two additional units that you will find very useful in running a practice. In the first unit, we go through the details of T1 Adjustments and what you need to know when an error is encountered, a credit is missed, or the client provides you with late information after you've filed. The other unit takes you step-by-step through the CRA's Represent A Client Online Service website that will be an invaluable tool in preparing accurate tax returns and trouble-shooting for your clients.
Take the next step to becoming a seasoned and established tax preparer.
Frequently Asked Questions
When does the course start and finish?
The course starts now and never ends! It is a completely self-paced online course - you decide when you start and when you finish.
How long do I have access to the course?
Your access depends on whether you purchase this course outright, or whether you are a member of one of your All Access plans. If you directly purchase this course, you have unlimited access to it for the lifetime of the course, including all future updates - across any and all devices you own – at no additional cost. If you are a member of one of our Annual Membership Plans, then you will have access to the most current and up-to-date version of this course for the duration of your membership.
What if I am unhappy with the course?
We would never want you to be unhappy! If you are unsatisfied with your purchase, contact us in the first 14 days and we will give you a full refund. No questions asked. However, if a certificate of completion is requested and granted, refunds will not be issued even if it is within the 14 day period. (i.e. you cannot complete the course, be granted professional CPD hours and then request a refund).
Your Instructor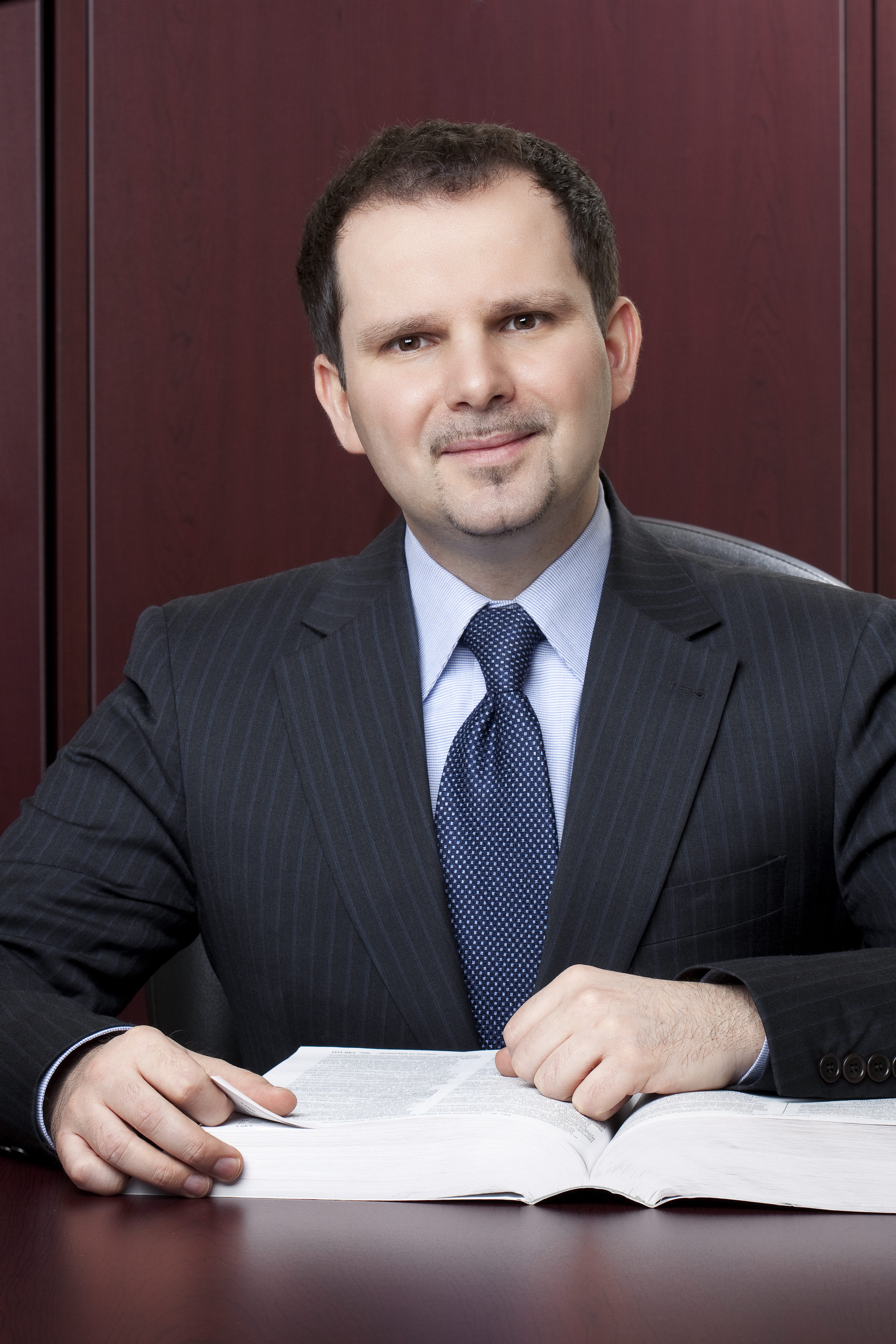 Ian DINovo is a professional accountant and Director of the Canadian Tax Academy. He has been practicing accounting and offering independent financial and business advice for over 20 years.
He is the creator of a number of courses dealing with business, tax and investment matters that are designed to make difficult topics easy to understand for everyone.
"Outstanding Course. Great focus on the process of doing taxes and applying taxation law knowledge. Recommend everyone interested in doing Canadian taxes take course."
- Lester Holley
"This is a great follow up course to the Beginner tax course. Ian again provides excellent lectures and hands on training. There are a lot of invaluable tips in each area. I enjoyed the course and learned a lot!
- Brent S.
Awesome! Ian's courses are nothing but excellent. Always impressed with his courses and detail that he goes into, if you take his course you will learn the right way.
- Susan Martin