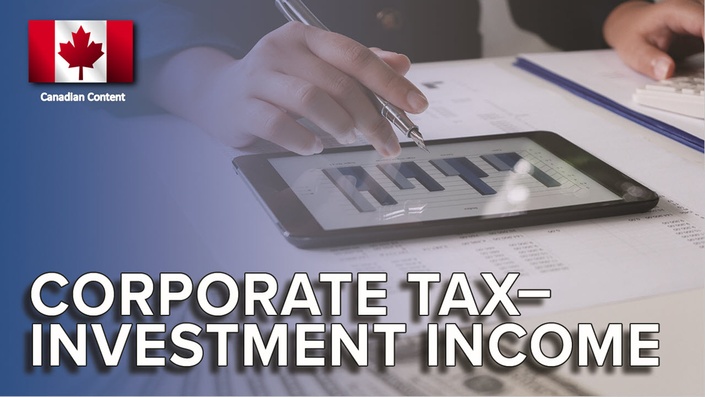 Corporate Tax - Investment Income
Intermediate Course - Demystifying the Complexity of Corporate Investment Income - Highly Acclaimed by CPA's
Watch Promo
CURRENT PROMOTION - ONLY $249
(50% OFF REGULAR PRICE)
REGULAR PRICE - $ 499
VERIFIABLE CPD HOURS FOR CPA PROFESSIONAL DEVELOPMENT - 9.0 HOURS
Intermediate Course – Preparing Tax Returns for Corporations with Investment Income
Anyone who has tried to navigate the investment income landscape over the last few years has likely found themselves caught in a web of confusion. Even seasoned tax practitioners have had a difficult time wrapping their minds around the myriad of new rules and legislation recently enacted by the government to try and make the tax system more equitable.
Unfortunately, in their attempt to make things more fair for all Canadians, the government has created an intricate set of rules that has created confusion, and in a lot of cases, anxiety for many practitioners. This course will provide you with a GPS to help you find your way through this complicated area of tax and help you navigate these tricky roads.
The ultimate objective of this course is not only to review and explain the investment concepts an easy to digest manner, but also help you form a deep understanding of these complex topics.
This is an intermediate course that assumes you have some understanding of basic Corporate Tax fundamentals and concepts (corporate tax basics are covered in the Introduction to Corporate Tax course here at CTA).
Here are a few of the more intermediate investment tax topics this course will cover:
Refundable Dividend Tax On Hand Accounts – The new ERDTOH and NERDTOH pools have created a lot of confusion and have created some mind-boggling tax outcomes for preparers who are unfamiliar with the differences between these accounts and how to pay out dividends effectively. It also clears up many of the misconceptions about these accounts and paying dividends
Sorting Through All Those Pools – Navigating investment income requires practitioners to understand various pools and how they all intertwine and work together like the gears in your vehicle. GRIP and LRIP pools, ERDTOH and NERDTOH pools, Active income and Passive Income Pools. You'll need to understand and piece these all together to complete the T2 tax return and do the tax planning for shareholders
Capital Dividend Account (CDA) – A detailed look at the mechanics of the CDA calculation along with a detailed breakdown of the step-by-step process you'll need to follow to pay out these tax free dividends
The New Small Business Deduction Grind – Corporations and corporate groups that have over $50,000 in passive income will see their tax rates increase considerably. In many instances, income over this level can create tax rates of up to 125% or more.
Annual Investment Income Slips & Reports – Reporting and disclosing investment income in corporations is much different and more complicated than the simple T-slip entry process we have come to know when preparing personal tax returns.
Accounting for Investment Transactions - For corporations, we have to remember that transactions have to be entered into the company's books and records. This course will show you the process and even go back to Accounting 101 to show you the journal entries that create the information we need to complete the T2 return.
Investment Expenses – We review the issues and challenges of deducting investment expenses including some tricky nuances and traps that, if not known and fully understood, could lead to increased corporate taxes for our clients.
What else is covered in this course
Finally understanding investment integration tables for the different types of investment income and how they help you determine the opportunity for tax deferrals and overall strategies for investment income in corporations
Step by step process on to help reinforce your understanding of the new Refundable Dividend Tax On Hand accounts and the difference between the new ERDTOH and NERDTOH accounts. After going through this section of the course, you will finally be able to understand these new pools and what the government's intention was to make the investment tax landscape more fair.
How to analyze T-slips and investment account statements to ensure that you are recording the proper amounts for investment income into the company's financial statements.
Reconciling investment account statements to the T-slips received to ensure that you are properly allocating investment income and not double-counting investment income
How to deal with reporting investment income in corporations when the calendar year does not match the fiscal year. We provide you with three different approaches that you can use to prepare the most accurate financial information and T2 returns as possible given this common problem
What happens when a corporation has both active business income and investment income and has direct investment expenses. As we'll see there are plenty of little nuances that can make a big difference on a corporation's tax bill.
Step by step process of reporting investment income from the investment income slips into the companies books and financial statements and then completing the T2 tax return.
A detailed overview of the types of information reports you will likely encounter and how to work these into your workflow to ensure that all investment income is captured, properly allocated and ultimately taxed in the corporation.
An overview and examples of layered corporate structures and the flow of RDTOH balance transfers between connected corporations
Numerous examples you can follow through with real world scenarios related to both operating companies and investment holding companies.
A review of all the forms, T2 schedules and documents required to declare a Capital Dividend (CDA) to shareholders along with a breakdown of what you can expect from the Canada Revenue Agency (CRA). This process is often misunderstood by new practitioners and students.
For more information on the course curriculum, just scroll down below and see the full listing of all the tutorials. Be sure to click the little arrow to expand the list to include all the course content.
Don't forget to check out the Frequently Asked Questions for additional details on this course along with other Canadian Tax Academy courses.
Your Instructor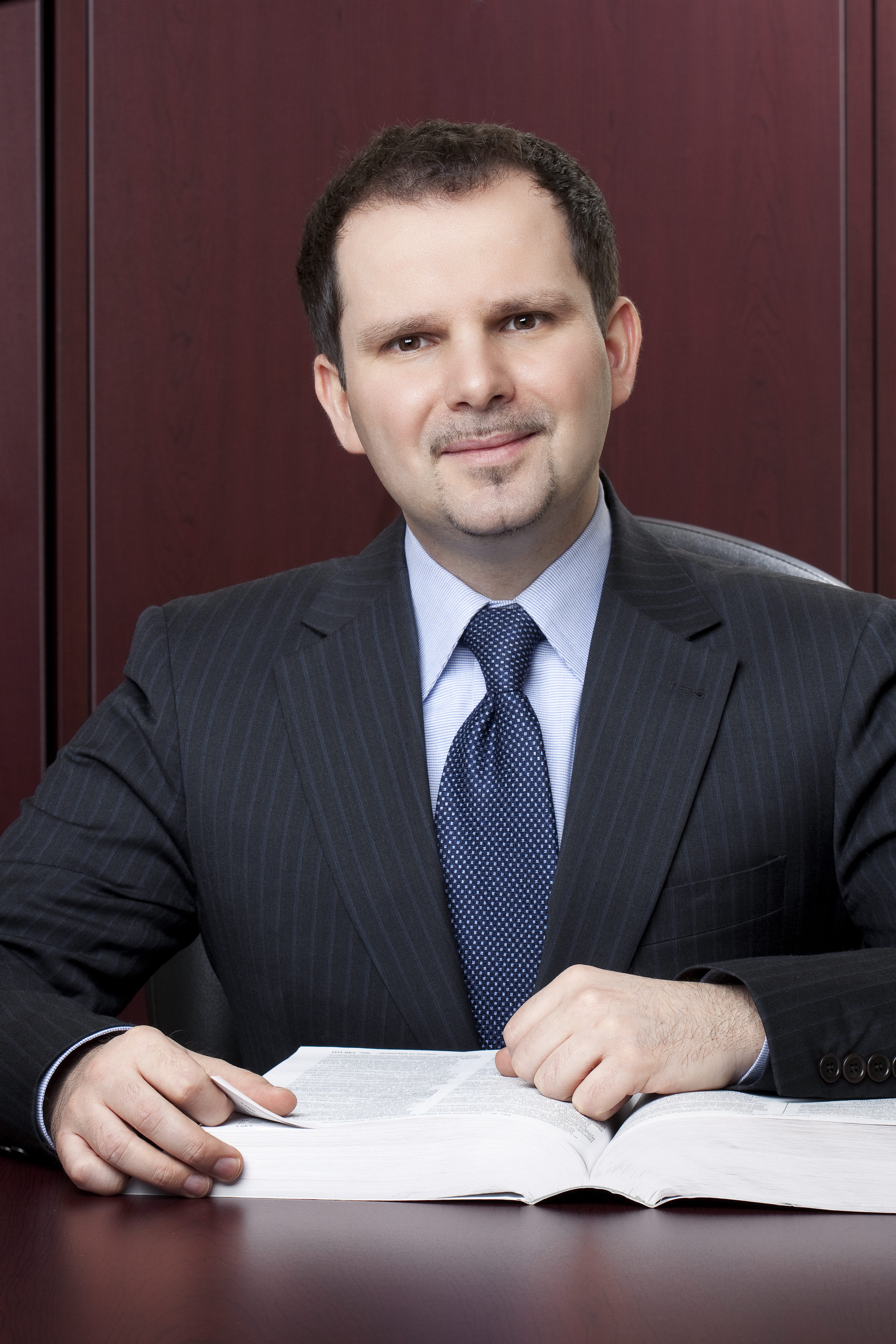 Ian DINovo is a professional accountant and Director of the Canadian Tax Academy. He has been practicing accounting and offering independent financial and business advice for over 20 years.
He is the creator of a number of courses dealing with business, tax and investment matters that are designed to make difficult topics easy to understand for everyone.
Frequently Asked Questions
When does the course start and finish?
The course starts now and never ends! It is a completely self-paced online course - you decide when you start and when you finish. There are no physical classes to attend and you can access the content at any time. If you ever forget a concept or just want a refresher, all you have to do is log in and click on the tutorials to watch them again!
How long do I have access to the course?
Your access depends on whether you purchase this course outright, or whether you are a member of one of your All Access plans. If you directly purchase this course, you have unlimited access to it for the lifetime of the course, including all future updates - across any and all devices you own – at no additional cost. If you are a member of one of our Annual Membership Plans, then you will have access to the most current and up-to-date version of this course for the duration of your membership.
What if I am unhappy with the course?
We would never want you to be unhappy! If you are unsatisfied with your purchase, contact us in the first 14 days and we will give you a full refund. No questions asked. However, if a certificate of completion is requested and granted, refunds will not be issued even if it is within the 14 day period. (i.e. you cannot complete the course, be granted professional CPD hours and then request a refund).
What is the structure of the course and how is it taught?
The course is presented though a series of bite-sized tutorials. This allows students to do 2 thing. First, they can learn the concepts at their own pace. Second, they can come back and easily find a tutorial when they need a refresher. This also allows the instructor to easily update the course when there are changes.
How often is this course updated?
The course is reviewed and updated, where necessary, on an annual basis to keep up with changing tax legislation. I also update the course with any new budget information that is important to the course content throughout the year when applicable. Once you sign up for the course, you will have permanent access to all the tutorials, including updates. This course is evergreen, which means that it teaches you corporate tax concepts that are applicable to any corporate fiscal year. It is not a course on how to do the investment income schedules for only one particular year.
Is this course eligible for PD credits? Do you issue certificates?
Yes, a certificate of completion can be requested once you complete the course. Once we verify that you have actually watched the tutorial videos in our system, we will issue the certificate via email for your records. This course provides you with 9.0 hours of CPD which are considered verifiable hours for annual CPA CPD purposes.